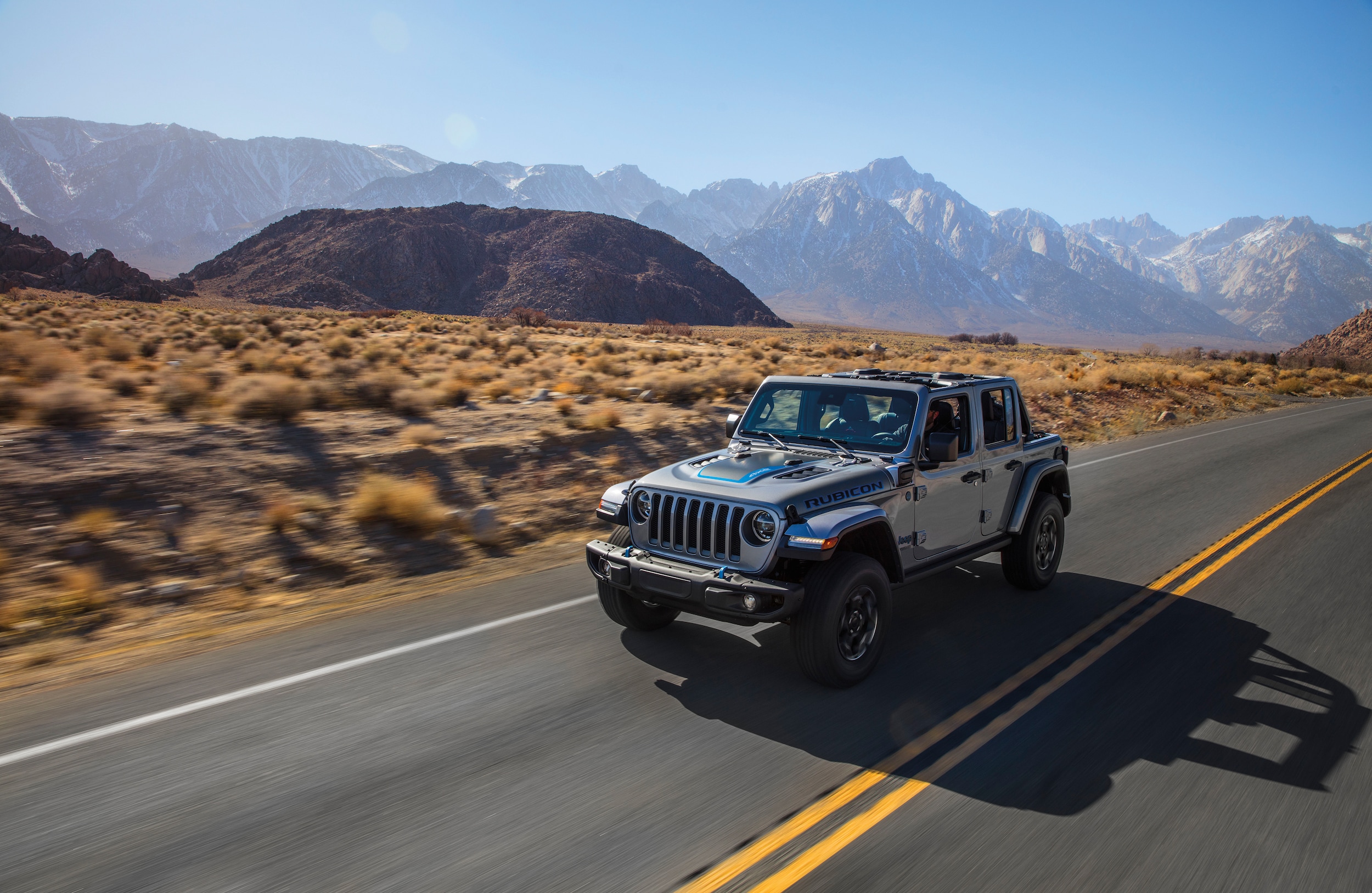 The Jeep Wrangler is an icon through and through. Every year of this Jeep SUV has impressed with its off-road capability and helpful features. There has always been a range of Jeep Wrangler options, but the list continues to grow with the 2022 Jeep Wrangler 4xe for sale in Stockton. You'll enjoy the iconic design and performance of this model, but there's a plug-in hybrid engine under the hood that means more adventuring and fewer stops at the pump. Below, we answer frequently asked questions about the new Jeep Wrangler 4xe!
What Makes the Jeep Wrangler 4xe Different?
The Jeep Wrangler 4xe has a plug-in hybrid powertrain that packs plenty of power while being more efficient and allowing for all-electric driving. This unique powertrain makes the Jeep Wrangler 4xe even more of a rare find, and it's at our dealership.
What is the Range of the Jeep Wrangler 4xe?
The Jeep Wrangler 4xe has a battery that allows for 21 miles of electric driving. That is enough for trips to the grocery store and more, or you can use the gas engine and electric motors together for ultra-efficient rides.
How Much Power Does the Jeep Wrangler 4xe Offer?
Having two engines working together means that the Jeep Wrangler 4xe packs 375 horsepower and 465 pound-feet of torque. Plus, it comes standard with four-wheel drive so that you always have traction.
Is the Jeep Wrangle 4xe Good for Off-Roading?
Yes! The 2022 Jeep Wrangler 4xe excels off-road thanks to the power of its engines, exterior design elements, and exceptional handling. This off-road icon may have a different engine than past models, but it builds upon the off-road capabilities of those before it.
Learn More About This Jeep Plug-in Hybrid SUV in Stockton
There's still more to learn and love about the plug-in hybrid Wrangler, and our dealership is the place to do so. We can help you compare Wrangler options and learn more about the revolutionary engine of the Jeep Wrangler 4xe. Just let us know if you have other questions or want to make this model yours!